About Canvas Investments
Canvas Investments LLC is a unique real estate and development partner for the recreational and medical-use cannabis industry. We are aligning ourselves with partners that are looking to shed the burden of owning their own real estate and utilizing Canvas Investments as a sale-leaseback partner. We are group of individuals who have financed, designed, and built some of the most sophisticated building in the world. Combining Canvas Investments capabilities with the right cannabis partners will yield incredible results for business growth as well as professional growth in the industry.
HOW WE GROW WITH YOU
Canvas translates our extensive experience and knowledge of design, construction, capital, and operational efficiency to cannabis related assets reputably. We understand the cannabis industry in such a way that few other green financiers do and we are able to help your business grow. During this high growth phase of the cannabis industry, obtaining capital has become a critical element to facilitate your business' growth. Have a few questions come to mind on how Canvas Investments can help your business grow, send us a note.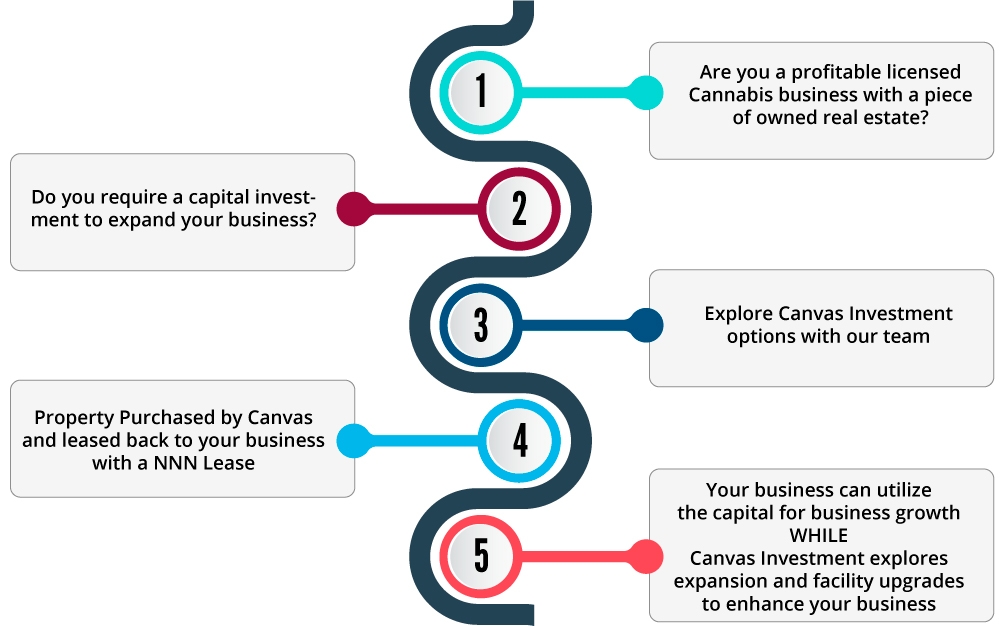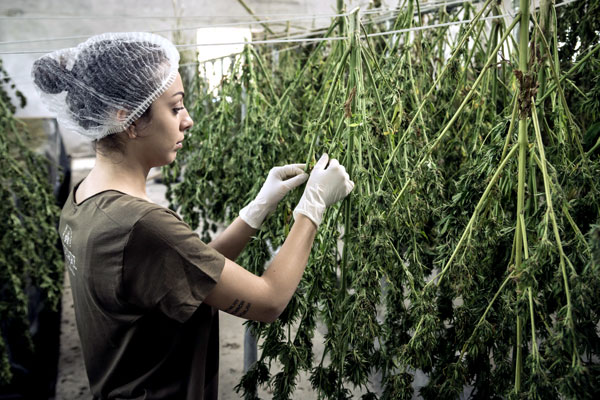 Vision Statement
To be the preferred cannabis real estate investment trust with an established base of high quality and valuable income-generating assets.
Mission Statement
Canvas Investments mission statement is "To enhance the value of the companies real estate assets and maximize long-term unit value through the active improvement of its real estate investments." It is drawn from its three primary objectives:
Cash distributions
Expansion of the real estate foot print
Enhancement & Improvements to the value of their assets


Canvas Investments is actively looking for partners to enhance the cannabis space and reach a new level of improved, highly advanced, and optimized facilities. This approach will bring great value to not only their investors, but their real estate partners and cannabis businesses. Our highly sought after Mission Critical Experience has the depth and reach to boost construction and development while adding value to a cannabis partners bottom line.
Core Values
Disciplined People. Disciplined Thought. Disciplined Action.
Our focus will be to act as a real estate partner for these medical and non-medical cannabis manufacturers. We will focus our energy on investment opportunities and development/improvement strategies. This will take discipline to focus and carve out a portion of the market for Canvas Investments. The core values of this company are all selectively chosen to advance the ambition of this company and become the foundation of a respectable and trustworthy service provider to the cannabis industry.